"Can This Interactive Video Player Really 
Boost Your Conversions

 By Up To 785%?"
Get Your Copy at the Special
Early Bird Discounted Price NOW!
Early Bird Price ends in exactly...
Your purchase is fully protected by our full 30 day money back guarantee
"This is so easy to use! Posted videos with Call-To-Actions to my FB feed within minutes! Look. Facebook is the hottest traffic source around, exploit it with Social Vidio, and make it a key-part of your online strategy."

Sam Bakker


SamBakker.com
"I thought video players were old news till I saw this. THIS changes EVERYTHING. I can see ideas popping into my head on how I can use this! We're heavily involved in Facebook marketing. This system simplifies the entire process. Love it!"

Neil Napier


KVsocial.com
From the desk of: Stefan, Rohan, and Harshal
RE: How To Make Any Video Convert…
If you want your videos to grab more attention than the season finale of Game Of Thrones…

If you want your viewers handing over their contact details so fast you'd think the Mother of Dragons had just reached out of the video and demanded their number…
…and if you want to do it all without handing over your first-born son to some self-proclaimed 'persuasion guru'… this letter will show you how.
Plus, you'll discover:
How doing less work with your videos can instantly increase your authority
How to drop your FB advertising costs so fast you'll give yourself vertigo.
And:

How to crank up your conversions by being more professional than all of your competitors—combined…
Look.
We've all heard the hype about video marketing being…
"The Most Awesome Thing Since
Neil Armstrong Landed On The Moon!"
You've read the articles, blog-posts, and Facebook threads where people are all too quick to freak-out about video being "the future of marketing"…
And you know what, with stats like these who can argue with them?
100 million internet users watch online video every single day
Facebook is on track to deliver 2 trillion video views in 2015
Video accounts for an estimated 60% of all consumer traffic online by 2016
64% of  visitors are more likely to buy a product after watching a video!
FB videos outperforms Youtube in terms of interactions by a massive 80%.
You see ... The stats don't lie …
Video Marketing

Is Happening Now…


(And It's Increasingly Happening
Right Inside Of Facebook)
If you've jumped on this video marketing bandwagon before then the chances you've come away with a bloody nose… at best you've been disappointed.
Not because you've been sold a lie… But because you've been sold a DUD.
Let's put it this way…
If you've invested anytime in trying to make your videos convert viewers into leads…
(and I'm guessing you have)…
… then you already know that Neil "just-get-in-a-rocket-and-go-to-the-frickin' moon" Armstrong had it easy… At least NASA's "game changing" technology actually did what it said it was going to do, right?
Sadly, when it comes to most video marketing players…
Capturing Leads Is Like
Trying To Nail Jelly To The Wall
You want to know why?
Because while all those video players you've seen might talk a good game…
(Yeah, Wistia, we're looking at you too)
They're designed to capture leads like a bowling ball is designed to fly.
If you want to get results like this…
You've got to use the technology designed for the job.
Technology that increases your conversions by up to 785%!



World-class lead acquisition companies like…
... have proven over and again that 2-step opt ins simply destroy the old process. A 785% boost in conversions sounds almost unbelievable!
But we're talking about multimillion dollar companies here…
Should you expect the same 785% conversions as OptinMonster boasts?
Probably not… 
…but that's not the point…
The point is that even at the "low end" of the scale…
LeadPages have seen a 60% increase in conversions simply by switching to 2-step…
Which is why everyday you see leading marketers… like Russell Brunson, Dan Kennedy, and Ryan Deiss… all using 2-step optins.
So why, you may be asking, hasn't anyone managed to figure out a way to use this with YOUR videos?
That's exactly what we thought, too.
Finally! A Video Player Designed Specifically For Lead Gen—And it WORKS in the FB newsfeed, the place to be right now for video marketing. WIN WIN!"

Oliver Goodwin


OliverGoodwin.com
"Built To Convert Traffic into Customers For Online and Offline Businesses"
BOOST Conversions!

Increasing your conversions just takes 60 seconds!

Generate MORE Leads & Sales

Captivating Call-To-Actions right there inside your video!

Become the Authority!

With Social Vidio you'll look super professional. 'Bye-Bye' Competition!

Slash Advertising Costs!

Powerful video widgets inside FB, you'll slash the costs!
Social Vidio is the most powerful lead capturing machine ever created for video marketers…
And no... We're not just talking 2-step opt-in forms. Social Vidio is much, much more than that!
We're talking annotations.  Hotspots.  Banners. Buy buttons, Skype integration.  Video playlists and interactions, right inside Facebook and/or your blogs and websites ... and more!
And all of this is designed to make your traffic…
Explode Into A

Conversion Frenzy!
We send cold traffic to and old offer ... and all we did was changing up the good 'ol YouTube player with our Social Vidio player!
We send around 500 clicks evenly to this particular split test... And Social Vidio outperformed YoutTube with a 74% INCREASE in conversions!
(The offer sells for $27 ... )
Without Social Vidio we would've made only $162 for each $100 clicks...
With Social Vidio we now earn WAY more than $270.00 for each 100 clicks!
RAMPING up our earnings per click from $1.60 to almost $3.00!
And for cold traffic...
... That's sick!
Plus An

INCREASED Conversion of 300%!


(Results were even better on this new offer)
YES we tested if it would work elsewhere too... To see if it would work again
Well it did!
The page above on the right showed a 300% increase in conversions after adding the Social Vidio widget!
Social Vidio Legally
Integrates
 With FB's T.O.S.
(YES - This EVEN Works In The Facebook Newsfeed!)
...and soon you'll from boring & old...
... in JUST A FEW CLICKS!
Look. I've got a reputation for making products that work, comply and get results, and when it comes to getting engagement on Facebook ...
... my products continue to get rave reviews:
Here's What You Can
Expect

With Social Vidio:
Ratchet up your conversions as much as 785% by putting action-inducing, two-step opt ins directly inside your videos…
Lower your Facebook advertising costs—significantly— by keeping high converting, trusting traffic inside of Facebook…
Amaze your fans, impress your clients with the slickest, most professional looking —and performing— video software available today.
Save time, effort and cash by using the Social Vidio drag & drop editor to create simple, professional, authority boosting video campaigns.
Reduce heavy drop off rates and raise your response rates with Interactive Annotations And Hotspots…
Super COOL! With Social Vidio I now know the EXACT drop off rate of my videos. Enabling me to put Call-To-Actions, or just a 'spoiler' annotation to increase the attention, right there BEFORE it happens!

Brad Stephens


SelfMadeMindset.com
Here's a pro tip for ya...
If you want to witness the FULL POWER of Social Vidio set annotations and hot spots to appear at key time stamps ...
… and compel the viewer to keep watching, click through to your custom url… or open up a 2-step opt in and get the conversion right there while the video is at its most convincing…
8 Ways Social Vidio Turns Your
Videos Into Money-Making Machines
(That You Can Deploy Today)
Video will account for an estimated 60% of consumer traffic online by 2016…
So now is the time to make your video marketing stand out…
And Social Vidio gives you 8 unique ways to grab, keep and convert the attention of your audience.
The 2-Step Opt-in Campaign
(The Beating Heart)
Social Vidio's 2-Step opt ins are the beating heart of this software… viewers are hypnotized by your videos and compelled, through micro-commitments, to click 'n' convert… creating a steady flow of leads and growing your business…
The Annotation Campaign
(The Strategist)
Drop interactive annotations precisely where your viewer needs them most you will keep them happy, engaged and lead them all the way to the conversion. Cut down drop-off and increase viewer attention and retention…
The Banner Campaign
(The Tease)
Serve up banners at the right time to give your prospects the nudge they need to take the actions you want them to take. Will you allow them to skip or minimize your banners… or displaying them full screen… and your viewers into prospects by using your banners as gates.
The Video Playlist Campaign
(The Kingmaker)
Facebook is sweeping past Youtube at warp speed but that doesn't mean you have to give up on the best Youtube has to offer…  Create playlists, put up an entire free course right inside the player… with CTAs to your offers and affiliate offers! Value to Profits!
The Call Campaign
(The Closer)
This nifty campaign is a closer's dream. If you've got the gift of the gab then make it easy for your prospect to get in contact…. A simple click and your viewer will be on a Skype or Phone call or a chat with you… and you'll have a new client before you know what hit you!
The Hotspot Campaign
(The Whack-a-Mole)
Dazzle your viewers with choice! Let them choose their own adventure by clicking on interactive hotspots that open up opt-in forms, redirects, or skype calls… and much, much more… Seriously this campaign type alone would be worth the asking price alone! 
The Buy Button Campaign
(The Demander)
Jaw dropping BUY buttons right there on your videos. DEMAND the sale right there inside the videos on your blogs, sites, or Facebook! Or... Get an existing review video from an Amazon product an drop your affiliate link in it! EASY-PEASY!
The Plain Player Campaign
(The Plain Jane)
And of course... If you just want to use Social Vidio for it's seamless playback and analytics, you can! With Plain Jane you have a cool looking player that has all the basics on the front, but still all the HARDCORE feats in the back, like; Analytics, Drop-Off Timestamps, and more!
... and between you and me ...
we got more INNOVATIVE campaign objectives coming!
Social Vidio Also Perfectly Integrates!
YES it integrates with all your favorite auto responders, and webinar services like GoToWebinar and WebinarJam!
Embed Social Vidio On Any Platform
(Even Works on Your Websites and WP Blogs)
Just a Few Things of What's Inside!
(Tons of Features for You and Your Clients!)
Major Autoresponders Integration
Go-To-Webinar Integration
Webinar Jam Integration
Amazon S3 Integration
Dropbox Integration
Google Drive Integration
YouTube Integration
MP4, OGG, WEBM Integration
Commercial License
Overal Analytics
Deep Analytics
Drop Off Time Stamps
Countdown Timers
Opt-in and 2-step Opt-in forms!
Youtube-like Annotations
Skype & Phone Integration
Hotspots (more features!)
Compile Entire Playlists!
Thumbnail, button galleries.
Drag 'n Drop and Point 'n Click
Retargeting Technology
Redirect To URL After Finish
PayPal, JVzoo, Amazon Buttons
Fullscreen Compatibility
Pre-roll Your Ads
Youtubish "i" Button
Social Sharing & Embed Codes
100% Responsive
Branding Options
Poll Your Viewers!
4 Different Clean Skins
Embed on Website/Blogs
Install On Facebook Tab
Plays in Facebook Newsfeed
Download Leads
Control Stream Quality
...and that my friend, is just scratching the tip!
Set Up And Deploy Social Vidio
Widgets 
In Just
4 Easy Steps!
The minute you get into the Social Vidio dashboard you'll be scratching your head wondering why nobody has made it this simple to generate leads before?
Step 1: Choose Your Campaign
Choose One of the Eight Campaign types available. Generate leads? Go with Opt-in campaign! CPA? Go with Hotspots, or Annotation! Real Estate? Go with Skype Campaign... Of course, that's just on the top of my head... You're only limited by your imagination.
Step 2: Drag & Drop Your Overlays.
It's all Drag 'N Drop & Point 'N Click easy... Setting up a Social Vidio powered video is just a 60 seconds task. Ask any EXPERT if they would take the time to do this - if it means an INCREASE in conversions, leads, and sales... I guess you already know what they are going to say; "YES!
Time to share!  Grab the embed code and share it on your blogs and websites. Or publish it instantly to on of the Social Networks, like; Facebook, Twitter, anything! Also works GREAT in Facebook Tabs, Groups, Pages, Your Profile... Or on comment replies!
Step 4: Watch Leads & Sales Flood In
And that's that. Converting your traffic into FRESH leads & scorching hot buyers can't be any simpler than this! And it's al sooooo freakin' easy!
Here's My Buddy Rohan 

Making It Rain...


($983 in just 48 hours!)
The beauty?
That's just one of the MANY MANY ways you can use Social Vidio
Listen, until now you could be forgiven for putting out great videos with slightly shoddy marketing features….
Because let's face it… that was your only option…
But not anymore…
You're Not a Marketing Hobo...
So stop relying on broken, beat-down, stinking video marketing tools that make your videos look like you'd sell your prospect down the river for a bottle of moonshine.
Whether you're after super cheap views, clicks and conversions inside Facebook…
Or you want maximum engagement on Youtube…
Or if you just want to wow your clients on their own blogs then you've got the power to do it—right inside the Social Vidio dash…
That's Also Why You Get 4 Different Skins!
(All Fully Customizable!)
Change the colors... Obviously works with every campaign type, and more!
And all work beautifully in the Facebook newsfeed
(that's big... It takes weeks to make just one skin fully compatible)
And once you're in the Social Vidio Dashboard, you'll discover:
A complete "drag 'n' drop" video marketing suite, that saves you time, effort and money while making you look like the most professional marketer on the block.
Full step-by-step video training to get you up, running and converting new leads… in no-time-flat.

Seamless API & RAW HTML integration with ALL autoresponders and ALL social media accounts for quick, effective deployment across any site or social media platform.
A selection of over 30 "cool, sexy, slick and professional" elements and overlays to suit any business, niche, or event you are promoting (yes—even your niche)…
Including: Annotations, Hot Spots, Banners, 2-Step Opt In Forms and more…

Click-to-Call buttons to make is easy for your new prospects to contact you, talk to you… and give you money.
Plus, because Social Vidio leverages State-of-the-Art Flash Technology…
it's FINALLY possible to:
Embed Videos Directly Into FB's Newsfeed
With A Set Of Fully Featured Marketing Tools
(…Including 2-Step Opt Ins)
In matter of fact...
Here's a LIVE EXAMPLE!
Running Social Vidio's bleeding edge technology lets you:
Cash in on the increasing domination of mobile browsing with perfect video playback and marketing functionality on mobile devices and tablets…
Create unlimited videos to keep your content fresh, circulating and your audience's trust and attention on YOU… not your competitors.
Easy management of data and leads… (just download everything you need from right inside your dashboard)
Examine, fine-tune and hone your message to market, your videos and your ability to get leads (and make sales) using the Social Vidio Analytics suite.
Plus, you've got easy GoToWebinar and WebinarJam integration that funnels hot leads directly into high-end webinar funnels… directly from inside Facebook!
… If you're an affiliate or a vendor this one feature could be worth more than a small fortune… and it's this…

Instant Power To Convert Viewers Into
New Leads, Fans And Cold Hard Cash
That Our Users Are Raving About…
Bye bye old YouTube player and welcome to Social Vidio. This is really good, was able to create a campaign in few easy steps. Used it on my favorite page builder by embedding the Social Vidio code! That was the most easiest INCREASE in conversions ever.

Deep Arora


SiteManPro.com
"As a developer I'm always on the lookout for great software. And with Stefan I know thats what you're going to get. His products always scream quality and his customer support team are second to none. When Stefan's team promise results, they always deliver."

Dan Green

"Amazing app! I do a lot of video marketing with YouTube players, however, used to lose a lot of traffic due to the YouTube branding. Now with the Social Vidio player (which allows my own branding), my traffic stays right on my websites and I can even share it on Facebook siphoning traffic right to my offers."

Cyril Gupta

Get Started

With Social Vidio Today
(And Here's What You Can Expect To Happen…)
Place your high converting videos right inside the Facebook newsfeed and drive traffic for free…
Create a steady flow of leads:
Re-energize your videos by setting up a 2-step optin and start sucking up fresh leads today.
Grab any video, add a quick annotation campaign, and watch your stick rate, click through rate and Paypal balance ALL GO UP.
Slash Your Advertising Costs:
If you're being robbed by Facebook's CPCs and CPMs then you'll freakin' LOVE the sudden decrease you'll get by bidding for video clicks inside the Facebook platform…
(In fact, the only thing you'll enjoy more is your sudden increase in conversions… because people are far happier to enter details INSIDE of Facebook than on some 3rd party site…)
For A

Limited Time Only


A Lifetime Of Professional Video Marketing
It's hard to put a value how much Social Vidio can be worth to you…
Let's face it… even if you only achieved 10% of the massive 785% gains that OptinMonster achieved using 2-step optins…
You are still increasing lead flow by an impressive 78.5% …
That single feature alone could be worth 20, 50, even 100x what you will pay to get access to Social Vidio today.
Now Here's What Money

Can't


Buy You Anywhere Else!
During this launch I'm waiving the monthly and yearly subscription costs.
I not sure when exactly… but when Social Vidio does re-open to the public you can expect up to $197 a year…
Which is still a steal when you compare it to what you'd have to pay to bring all of its features together separately!
(And that's even without the 2-Step technology, which you CAN'T get anywhere else).
Right now, there's no other product you can buy that will let you drag 'n' drop your way to more leads, more sales and more engagement…
Which means that Social Vidio is the only video player that can help you significantly lower your Facebook advertising costs…
While creating a loyal and engaged following that will see you through good times and bad…
And right now…
You can get lifetime access to Social Vidio for a small one-time only investment that will save you a staggering 77% in just 1 year (and lock in those savings for LIFE)!
Get Your Copy at the Special
Early Bird Discounted Price NOW!
Your purchase is fully protected by our full 30 day money back guarantee
The "Have Your Cake And Eat It" Guarantee
Here's the deal. It's really simple.
I want you to be 100% confident that you're going to get the results you are expecting…
Basically, I want you to have your cake and eat it…
Here's how it works…
Make a small investment today and lock in the best price for Social Vidio you'll ever pay… and if after 30 days you decide that the extra conversions, sales and engagement you are getting aren't worth the investment you've made today, simply email me and I'll personally send you a complete refund…
That's as simple and fair a guarantee as you'll ever see… don't you think?
(Cost for 1 year $197 vs. Early Bird LIFETIME Access)
Choose the BEST Plan That Suits Your Needs...
Get Social Vidio Now During Our Special JVzoo Charter Launch...
These Special Discounts Only Available During this
Limited Time:
Social Vidio Unlimited
$50.50
Unlimited plays. All Features. All Campaigns. Use it for clients.
NORMALLY $197.00 a year.
Unlimited Video Plays
All Features
4 Beautiful Designed Video Skins
The 2-Step Opt-in Campaign
The Annotation Campaign
The Banner Campaign
The Video Playlist Campaign
The Call Campaign
The Hotspot Campaign
The Buy Button Campaign
The Plain Player Campaign
Commercial License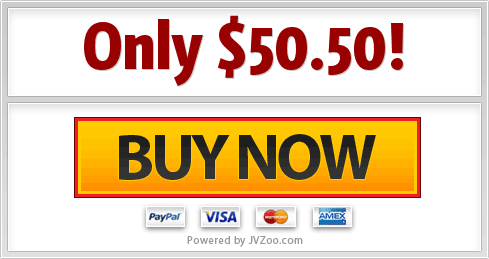 Social Vidio Multi
$50
10000 plays/mo. Limited features. Limited Campaigns. NO clients.
NORMALLY $97.00 a year.
10,000 Video Plays
Limited Features
2 Designed Video Skins
The 2-Step Opt-in Campaign
The Annotation Campaign
The Video Playlist Campaign
The Call Campaign
The Plain Player Campaign
The Banner Campaign
The Hotspot Campaign
The Buy Button Campaign
Commercial License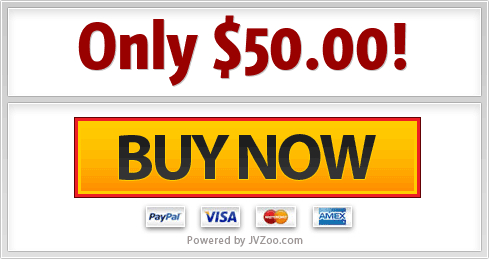 Social Vidio Single
$40
5000 plays/mo. Limited features. Limited Campaigns. NO clients.
NORMALLY $47.00 a year.
3,000 Video Plays
Limited Features
1 Default Video Skin
The 2-Step Opt-in Campaign
The Video Playlist Campaign
The Plain Player Campaign
The Annotation Campaign
The Banner Campaign
The Call Campaign
The Hotspot Campaign
The Buy Button Campaign
Commercial License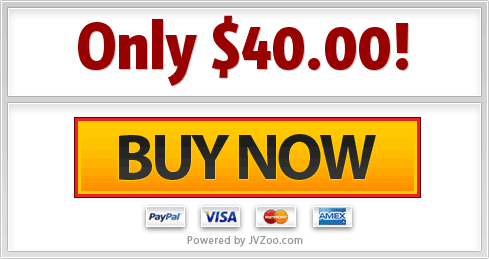 Your purchase is fully protected by our full 30 day money back guarantee
ATTENTION: The Price Will Continue To Climb During The Launch.
Act Now To Lock In The Lowest Price.
Are You Ready To

Stop




Making Life Hard

For Yourself?
Remember, getting ahead online is tough…

...and there's no such thing as a free ride…
… but that doesn't mean you have to drive a beat-up old Cadillac when you can be driving a Ferrari.
Believe me…
Freedom and success taste all the sweeter when they've always been just out of reach, hiding around another corner… and evading you at every opportunity.
And All You Need To Do
To Taste Success — 

Is CHOOSE
Choosing more leads, more sales, and more engagement with your videos is choosing change.
Choosing to keep doing what you have been doing is choosing to stay exactly where you are… or worse… get overtaken by your competition.
I don't want that for you.
That's why I've made the price of entry to Social Vidio so low… and that's why I've given you a risk-free 100% money back guarantee.
The only thing left for you to do is to Click here & Buy Now or on the button below and choose the sweet taste of success.
To your success,
Stefan, Rohan, and Harshal
...and the

ENTIRE

Social Vidio Team!
Get Your Copy at the Special
Early Bird Discounted Price NOW!
Your purchase is fully protected by our full 30 day money back guarantee
Unless You've Been Living Under A Rock ...
PS: You already know that both video and 2-step opt ins are the key to boosting conversions…
Social Vidio is a revolutionary new video player that has been built from the ground up to combine the two…
Plus, a whole suite of other powerful Drag 'n' Drop and Point 'n' Click marketing tools that will finally let you maximize your video conversions.
You might be thinking "is this really for me?"
…but that's the wrong question.
The question you need to be asking is…
"When the doors shut on this launch offer… and I can see other people using Social Vidio to build up a kickass following and a solid business... but I can no longer get access… unless I pay a yearly subscription… will I be kicking myself for not taking advantage of this risk-free, one time, low price?"



If the answer to that question is YES, then you need to lock in lifetime access for the lowest price you'll ever get by clicking the buy now button below.
You've everything to gain.
Get Your Copy at the Special
Early Bird Discounted Price NOW!
Your purchase is fully protected by our full 30 day money back guarantee
Frequently Asked Questions:
Is Social Vidio Compatible With Both Mac And Windows systems?

YES – This is software that runs on a POWERFUL dedicated server. This way you take stress away from your computer and you get to access your application where ever you darn well please! WITHOUT any monthly fees or hidden costs! (for now…)

Do You Provide Training On The Use of Social Vidio?

YES! You will find full video training and knowledgebase for use in your fully featured digital content area. We show you exactly how to use Social Vidio and even share the nitty-gritty with you, just to help you get the most out of it!

What Technical Experience Do I Need To Operate Social Vidio?

We have designed it so it's VERY easy to use. Use the easy 'Drag N Drop' interface to further beautify your video! Some of our BETA testers mentioned that if you can click your mouse and type, you're already half way there!

What Kind Of Support Do I Get After My Purchase Of Social Vidio?

Our heroic support team is itching to help you out! Our project manager, selected the finest young men and women that will ensure you get a prompt and speedy response to anything you need! We are happy to help you out.

How Many Computers Does My Social Vidio License Allow To Use?

You can use it on as many computers you like, but you are only allowed to have one live logged session on our server. This still enables you to access the software from the Bahamas. This also protects you from pirates – making sure you get what you paid for!

How Many Video Widgets Am I Allowed To Create With Social Vidio?

Because this is a JVzoo launch special, we've decided that every customer that gets in during the launch time will get the ability to host UNLIMITED video widgets. Your dashboard gives you the best overview of your creations, allowing you to spot winners easily!
Your purchase is fully protected by our full 30 day money back guarantee